A Serious Matter and the Wednesday Wrap-up
Joel's Journal - January 17, 2018 - Volume 3 - Entry #17
There's a lot of hurt in Oshawa right now.
Tragic fires. Murders. Stabbings.
The last few weeks have left a lot of people uneasy, some even in shock, others wondering how a year could start on such awful terms. Simply put, there's a lot of fresh wounds.
Today, an old wound was made fresh again as protesters gathered outside of Durham Police headquarters in downtown Oshawa to call for the reopening of a case that was closed in the summer of 2017.
I stood in the cold with my camera at my side and my recorder in front of me, listening to what these people had to say. I snapped a couple pictures, tapped my feet, rubbed my gloved hands, snapped a couple more pictures then headed back to the car.
The case in question regards the disappearance of Cameron Baillie, a case that absolutely captivated the Oshawa community when it began in January of last year. Baillie disappeared from his Oshawa home under seemingly suspicious circumstances. A relative arrived to find the front door open, work-out equipment ready to go, but no Cameron to use said equipment.
The case immediately caught the media's attention and the speculation began on social media. A couple weeks after Baillie went missing, a pair of his shoes were found near the Oshawa Harbour. It appeared the DRPS feared the worst, but those on social media weren't convinced. A Cameron Baillie Search Group was formed on Facebook and nearly 5,000 people joined, some of them to actually help in the ongoing foot searches in the community, others to speculate and rumour-monger about what could have happened to Cameron. I have mixed feelings about how helpful these sorts of things can be. On the one hand, I think it provides a great way for people to coordinate and build numbers for a search group that could actually lead to something productive. However, the amount of vitriol and hate that I read in the comments on the Facebook group was too much to bear at times, and I didn't even know the guy. In my mind, speculation is dangerous when shared with a wide group. It's like that game of telephone you play in kindergarten, the farther the story stretches and the wider is spreads, the more it morphs and changes, and when the case involves a missing man, those changes can be evil and dark.
Back to the case. As you've probably guessed by my preamble, they found Cameron's body. It was pulled from Lake Ontario on June 17.
Since then, a coroner's report has confirmed that Cameron drowned, strongly suggesting that it was a suicide.
However, some are still not convinced. And today, we heard from those people.
They are calling for the case to be reopened, and that Cameron didn't kill himself, he was murdered.
Now, I have yet to hear from the police, but they've told other media outlets that they stand by the coroner's report (obviously) and in their minds, the case is closed.
As a journalist, I try and gather all the facts, and write the story. However, part of objective journalism is to gather both sides of the story. For that reason, as much as some may not agree, mainly those in the police department, I think these people still deserve the chance to share their thoughts in a public venue. If for nothing else, to have the cathartic thought of knowing that they tried all they could to get the justice they believe has been lost for Cameron.
With all that said, it's a truly sad story, and I feel for Cameron's family, and of course, his young son.
If you want to read more about the Cameron Baillie story, here are a few of my stories from when the case was unfolding.
Search continues for Cameron Baillie - April 2017
Body of Cameron Baillie found - June 2017
Residents rally behind Baillie family - June 2017
Okay, with that thought out of the way. I'll give you my Wednesday wrap-up. It's been a busy week, with a lot of big stories, so let's jump right into it.
No working smoke alarms in deadly fire
This news broke the day after our last paper his the news stands, so, my story has been online for quite some time. However, I tried to include a lot more details from my further reporting after the fact, and I was also able to get a chance to talk with the chief a little more in depth, as well as reaching out to the fire fighter's union for further comment.
Note for further follow-up: I think moving forward, the union is going to be the organization to keep an eye on. As my story states, they are performing their own review of the response to the fire, and will be coming forward with a report some time in the future. Could be interesting.
Do your smoke alarms work?
When big news items like this tragic fire take over the news cycle, any journalist knows that people are going to want to read all they can about it. For that reason, we had not one, not two, but three stories related to the fire in this paper, two of which I wrote myself, and the other I assigned to my reporter. Here, I take a closer look at the city's attempt to spread the word about the importance of working smoke alarms. Whether it was the idea, or perhaps the nation-wide scope of the story, the social media campaign was able to reach nearly 1 million people in its first week.
House did not need to be registered in system, city says
Okay, bare with me, the final story on the fire. This is a question I've been asked my many people in the community, so I dug in to try and find the answer. Broken down to its simplest form, the city has a system to register homes that are split into two units (like this home was). The system includes an inspection to ensure things are up to municipal standards and fire code. However, for some reason, this home wasn't part of that system, despite several houses in the surrounding area being registered. The city did answer my question, but I don't think it's entirely convincing. You can be the judge.
Suspect in Hache case looking for legal aid
Just an all-around awful story. I don't want to go into the details, but Rori's death has really hit Oshawa hard, and a lot of people are grappling with how something so graphic can happen in their city. The suspect (who has yet to be charged with Rori's murder) was back in court last week. He doesn't have a lawyer yet, and he's seeking legal aid. He'll be back in court again this week (Jan. 24). You can bet I'll be there.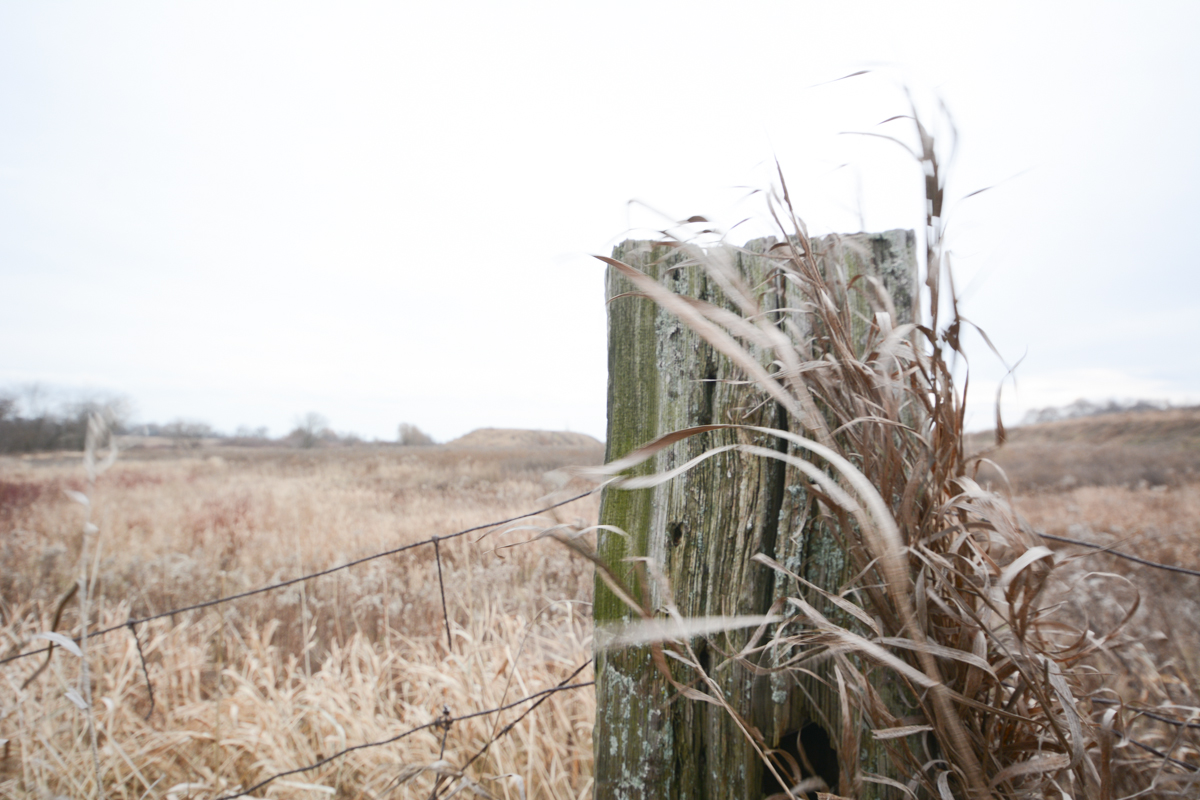 Council letting feds know they have interest in buying port lands
Okay, the last big one. These lands are a hot topic in the City of Oshawa. For one, it's the last remaining spot for any type of big development at the port of Oshawa. For two, it's a buffer between the industrial port and the environmentally significant lands of the Second Marsh and McLaughlin Bay (look for A LOT more on these topics in the coming months, I'm working on something I think you're all going to like). For years, environmentalists have been calling on the city to buy the land in order to make that buffer permanent and keep the environmental habitat safe. Well, council has taken the first step toward some day making that a possibility. It's a pretty good news story.